FS2004
The Conditional Animation Tool (CAT) is a tool that lets you tweak your FS2004 animations by adding conditions for when they should display. For example you can let the animation start when you get nearby or when a certain frequency is tuned. The tool has the following features:
Reads ASM files made by the FS2004 gamepack
Allows you to add animation trigger (when the start animation)
Allows you to add up to two animation conditions (contains when the animation can show or not)
Compiles a new MDL object for you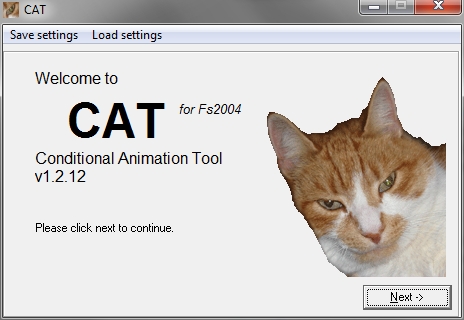 Latest version
The latest release of CAT is version 1.2.12. Click here to download this version. Also make sure to get the latest hotfix.
Manual
You can find the CAT manual on the FSDeveloper Wiki.