FS2004/FSX/P3D v2
FXEditor is a tool that allows you to easily edit special effect (FX) files. The changes you make to the effect are directly rendered in the preview in the tool, so that you can see how the effect will behave in FS.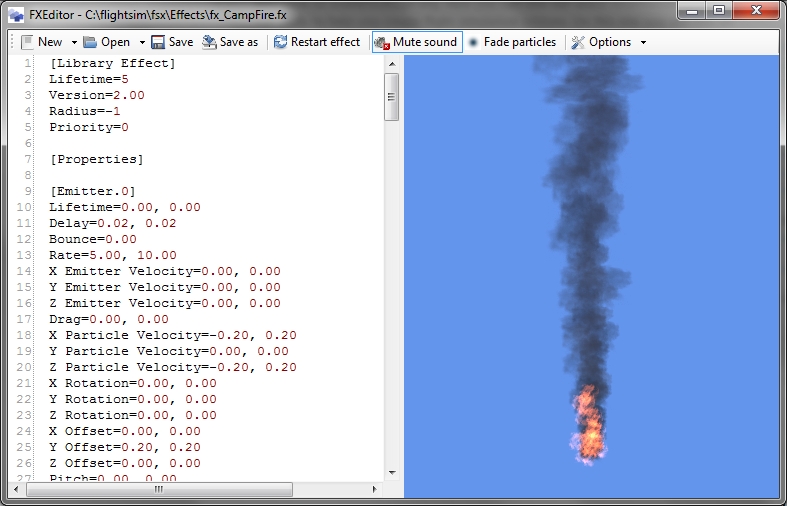 Latest version
FXEditor is only available in the development releases package at this moment, since it is not a very mature tool yet. Get the release here.
Manual
The manual is included as a PDF file in the download of the tool.
Support
To get support for this tool please use the FXEditor forum.