FS2004/FSX/P3D v2
Library Creator XML is a tool that gives you an easy to use graphical user interface to manage your object libraries. It offers the following features:
Add, replace or remove objects
Export GUID listing as text file or in the format expected by Rwy12, SBuilder or EZ-Scenery
Compile BGL file (using BGLComp)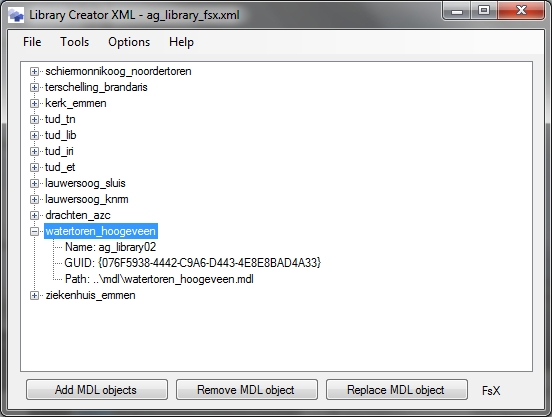 Latest version
The latest stable release of Library Creator XML is version 2.0.3. Click here to download this version.
There is a beta version available of Library Creator XML 3.0 as well, which is part of the development releases package.
Manual
You can find the Library Creator XML manual on the FSDeveloper Wiki.
Support
To get support for this tool please use the Library Creator XML forum.