FS2004/FSX/P3D/MSFS/X-Plane/FlightGear
ModelConverterX is primarily a tool that allows you to convert objects between different formats. The main formats supported are:
SCASM code/API (read)
FS2004 and FSX MDL file (read/write)
FS2004 and FSX BGL file (read/write)
X file (read/write)
COLLADA and KMZ file (read)
X-Plane OBJ (read)
FlightGear AC3D (read/write)
FSDS FSC (read)
3DS (write)
Wavefront OBJ (read/write)
But besides converting between formats, the tool has become more versatile and can now also be used as an object viewer and object editor. Some of the editor functions are:
Add special effects
Edit material settings
Minimize amount of drawcalls
Convert multiple textures at once
Create levels of detail
Wizard to tweak ground polygons
Wizard to create long animations for FS2004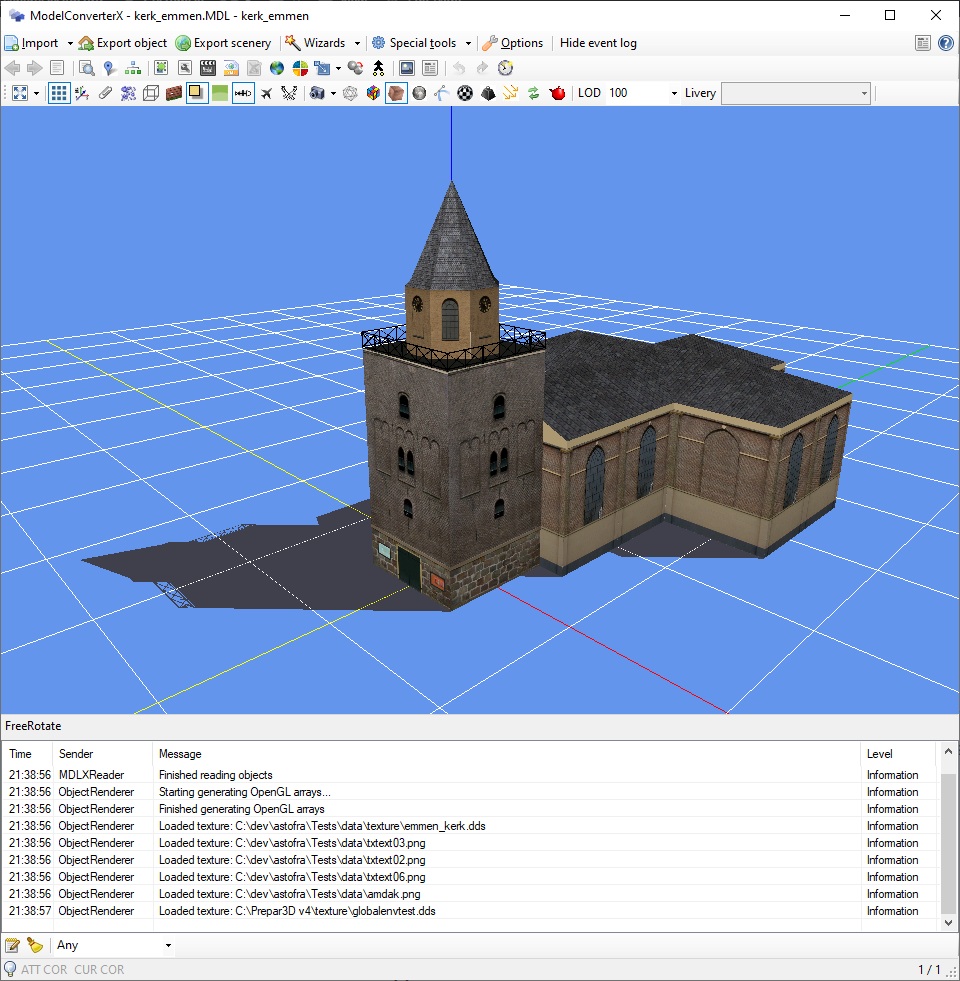 Latest version
The latest stable release of ModelConverterX is version 1.6. Click here to download this version. The development release has all the latest features, to check them out use the development releases package.
Manual
The manual is included with the tool download in PDF format.
Support
To get support for this tool please use the ModelConverterX forum.
Video tutorials