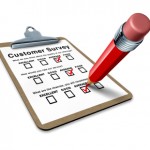 A user of the FSDeveloper community started an interesting discussion this week, would it be possible to organize a conference for FS addon developers? Similar to the AltDevConf it should be an online conference so that it is easy for people from everywhere to attend.
At FSDeveloper we find this a very interesting idea, so we have put together a survey to get a better idea of how many people would like to attend such a conference and which topics you would like to see covered. So please take a few minutes to fill in this survey.
Using your feedback we will then decide if we can organize such an event next year. Personally I think it would be very nice if we could. The 2007 DevConf organized by Microsoft was a great event to gather knowledge about addon development. And now so many years later I think it would be great to have another event where we can share our knowledge about this hobby.