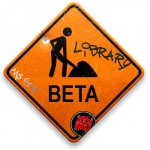 One feature often requested is the ability to export FS2004 aircraft MDL files as well. I have now set a first step in the direction of this functionality. If you download the development release tomorrow you will see that you can export both FS2004 scenery and aircraft MDL files.
But before you get too enthusiastic, let me warn you. The aircraft exporting is VERY limited at the moment. For example all animations will still export as tick18 (like they do in the FS2004 scenery MDL). And other more complex aircraft features are also not yet supported.
My first priority is to get the animations working. I think either I will let the user define the FS2004 style animation names in the animation editor (now FSX style names are used there). Or I'll add some mapping between those two.
So why did I make this very basic exporter available already? Because I am looking for some users who want to help me test it. And based on your feedback and experiences it will be a lot easier to complete this function. So if you want to help test it, just post your feedback on the forum and together we can improve the tool further…