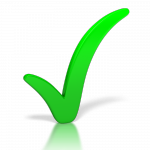 In my bug reporting system I can see that it relatively often happens that people run into trouble (crashes) because they remove the SPLITGRID step from their configuration file. If you then try to create autogen features scenProc will crash. This is because I assumed that the SPLITGRID step will be done first. This step will make sure all features are divided correctly in the terrain grid used by FS.
So to prevent such crashes from happening, I have now added an extra check to the validation of your configuration file. If the SPLITGRID step is not present before using the steps to create the autogen you will get an error.
I hope this will help to prevent this common mistake from happening.